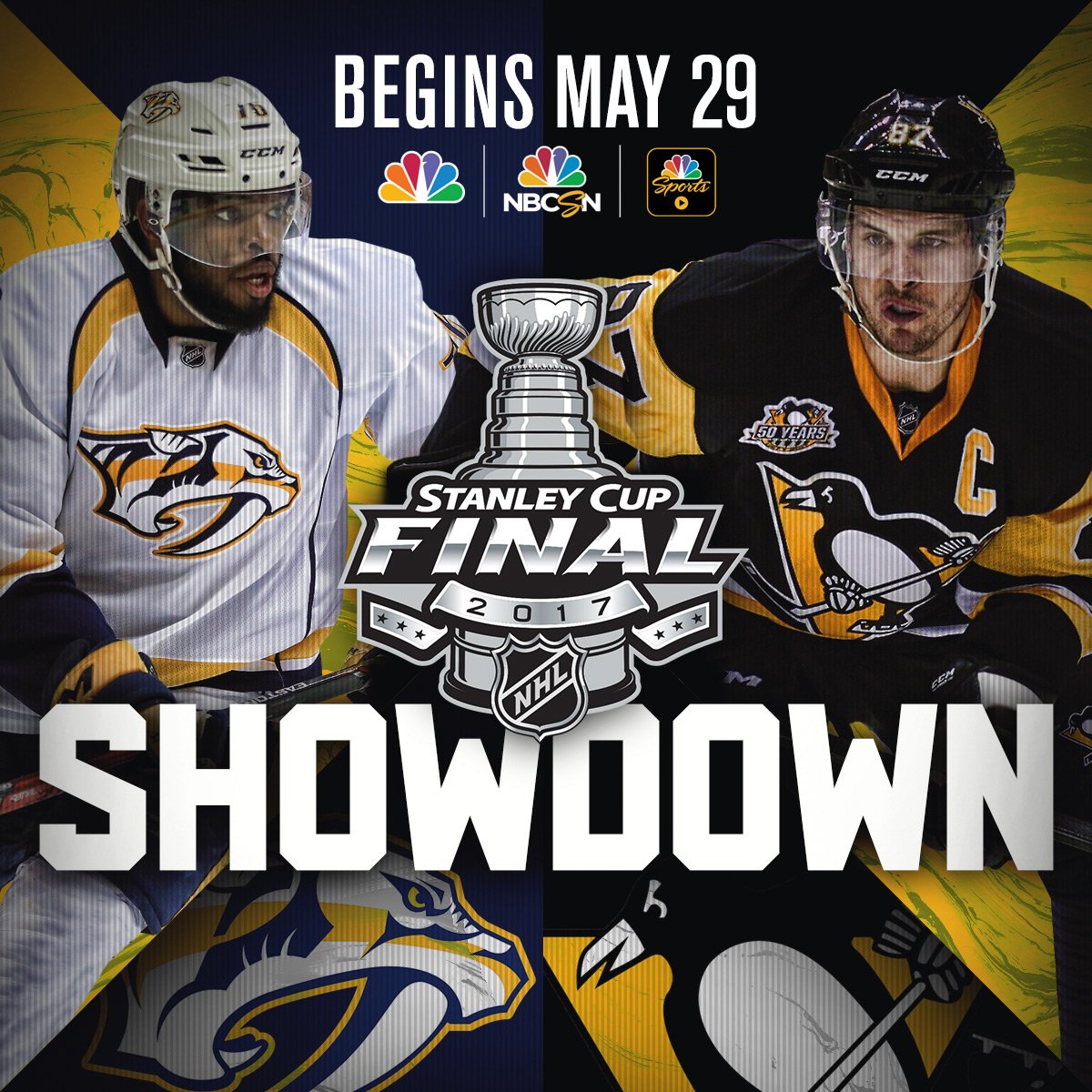 The 2016-17 NHL Season is now entering its final chapter: the Stanley Cup Final. After a long, arduous regular season and a grueling first three rounds of the postseason, the moment hockey fans wait for all year long is finally upon us.
In this year's rendition of the Stanley Cup Final, the defending champions, the Pittsburgh Penguins, will return to the Finals to attempt to win their second straight championship. Standing in their way are the upstart Nashville Predators, who roared all the way to the NHL's grandest stage despite entering the playoffs with the weakest record of the field.
The stage is set for yet another great final round, and the festivities will kick off on Memorial Day at 8:00 in Pittsburgh on NBC. Here's Overtime's comprehensive Stanley Cup Final preview.