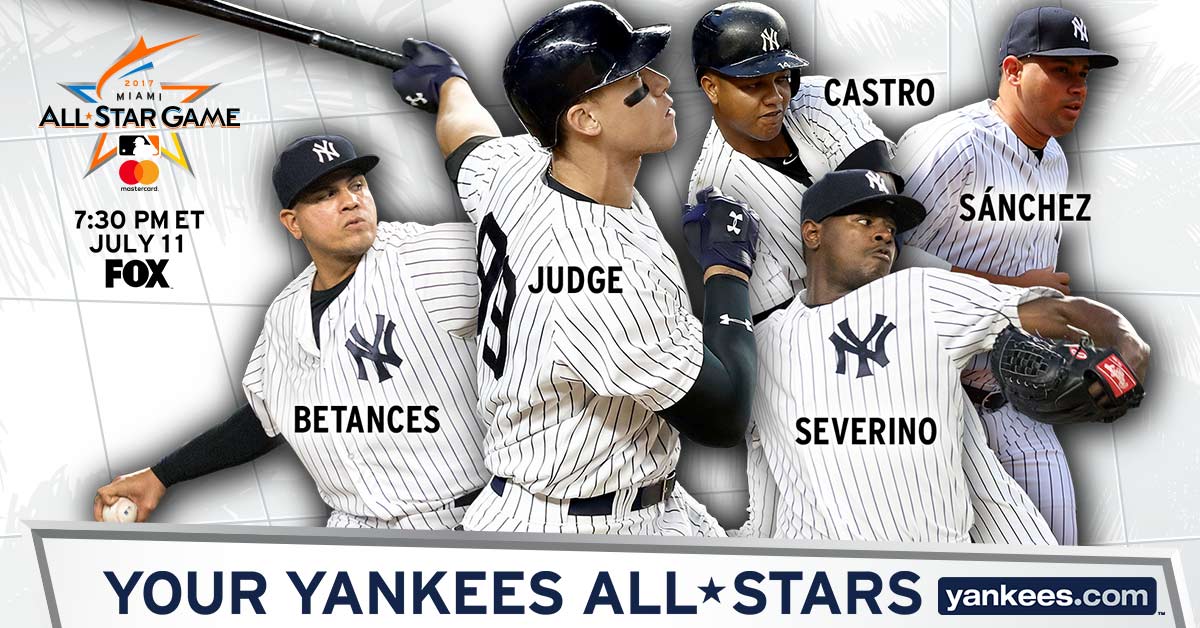 The MLB All-Star Game rosters were announced this past Sunday, and the New York Yankees will be well-represented in Miami for the Midsummer Classic. Aaron Judge, Gary Sanchez, Starlin Castro, Dellin Betances, and Luis Severino will make the esteemed squad, which will be managed by Cleveland Indians manager Terry Francona.
This is the first All-Star appearance for Judge, Sanchez, and Severino, the first as a Yankee for Castro (his fourth overall), and the fourth in a row for Betances. Judge will be the starter in right field, the first AL rookie to start in the All-Star Game since Hideki Matsui in 2003. Additionally, both Judge and Sanchez will participate in the Home Run Derby.
Each of these Yankees was more than deserving of the honor; let's take a look at each Yankee All-Star's season so far.